Storytelling is a powerful tool that every business owner and marketer should be using to get your target audience to trust you and buy your products or services.
It's the secret sauce behind our most effective marketing campaigns and is the key element to elevating your marketing approach from average to brilliant. The key isn't to solely focus on trending features and material things: it's to be human.
And to be human is to tell stories.
When you find a way to connect with your reader and relate what you're offering to their personal needs and desires, the message becomes infinitely more powerful. Our brains are hardwired to enjoy stories as storytelling is woven into us biologically, culturally, and historically. Stories become distinguishable patterns in which we find meaning – we use them to share our understanding of the world with others and help us believe our lives are meaningful.
Storytelling will help you make a great first impression with prospective customers exposed to your brand. Effectively engaging with your customers will establish trust and encourage them to continue reading and exploring what you have to offer. Starting their experience by treating them like a friend instead of a customer will allow you to build a connection through sharing valuable content they will relate to.
"No story, no sale."
Losing a grip on storytelling in your digital marketing approach is what may cause you to miss your targets, portray a poor online presence, or struggle with conversion rates.
Here's how we recommend getting started on effectively telling stories to captivate your target audience, and ultimately, get them on board with what you're offering:
Listen to Your Target Audience
Listening to your target audience allows you to tell the right story with maximum impact as you become aware of what your customers feel, need, want, love, hate, get annoyed by, or find funny. By speaking with your target customers and observing their comments and reactions in social media, blogs, and webinars, you will become exposed to the various needs and interests of your target audience.
If you want more customers, forming relationships is a clear path to success. By building relationships with prospects through open conversations, physical interactions, and personalized email marketing, you will bring in more customers while reducing their cost per acquisition.
Do whatever you can to record and learn from the stories your target customers are telling.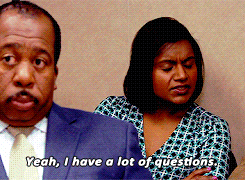 Tell Your Target Audience WHY
You've listened, and you know what it is that makes your target audience tick. Now it's time to tell them what you do, and why you do it. What are you providing them with that will solve one or many of their problems? What are you offering that will get them to consider jumping ship and trying something new? Be the solution they are looking for, whether they are conscious of it or not.
Wondering how you can achieve this preemptive tactic?
Continue reading on to learn how to effectively share your story and grab the attention of your target audience.
Use Case Studies & Testimonials to Tell Customer Success Stories
Providing real-life case studies and testimonials that outline how you've helped previous clients achieve success will validate the legitimacy of your value proposition. By mapping the benefits of your product or service to the needs, wants, and pain points of a past client you will enable prospective customers to imagine themselves as the character in the story (especially if the person or business highlighted in your case study is similar to them).
Your prospective customers will feel more comfortable making a purchase if they know others have made the same purchase for similar reasons and are happy with the outcome. Not only will case studies add valuable content to your website, but they will help you look undeniably trustworthy and reliable.
We directed and filmed a video of Bill Dubé, CEO of Hayward Gordon, providing his positive feedback pertaining to the staff and executive search practices of Fulcrum Search Science Inc. This video is effective as it allows prospective clients to put themselves in the shoes of Bill and relate to his needs of attracting and retaining top-talent for "mission critical" roles. This video illuminates to the target audience how Fulcrum Search Science will solve their problems just as they solved Bill's.
Use Stunning Visuals To Capture Attention & Communicate Your Message
The internet is becoming an increasingly crowded and noisy environment, making it more and more difficult to reach your target audience online. Attention spans are short, so it's important to use captivating visuals that engage your target audience and capture their attention.
An image has only seconds to engage the viewer before they scroll past your content and stumble upon cute dog videos, sassy Kermit memes, and trending viral videos. Make those first few seconds count with high-quality and captivating images, designs, and infographics. Stunning visuals should be leveraged throughout your entire digital marketing strategy, including your website, social media, email marketing, etc.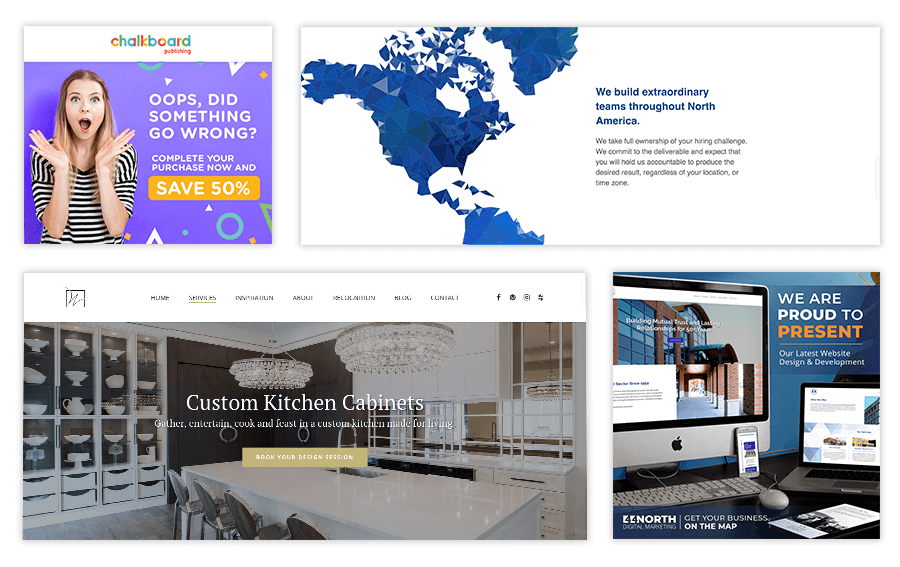 From email marketing to web design to social media imagery, our talented team of graphic designers bring refreshingly unique ideas to the table for all our clients. Stunning designs capture the attention of your target audience and give you the floor to tell your story with the key messages you want to convey.
Use Infographics to Tell Stories About Data, Facts and Numbers
The average human processes images at an alarming faster speed than text. As a result, using creative design to illustrate data allows you to cut through the noise and highlight the key takeaways. Detailed and well-designed infographics are a prime way of achieving this as they combine the best of text, images, and design to represent complex data that tells a story begging to be shared.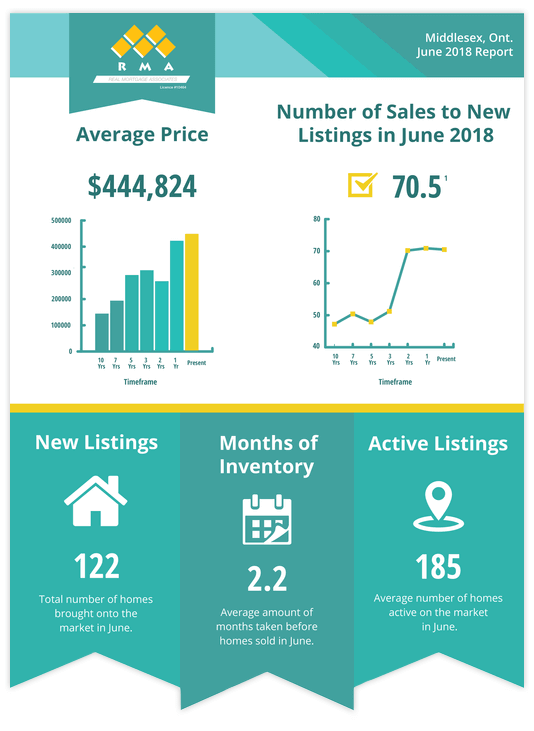 We designed a series of infographics for McCallum Mortgages that were accompanied by long-form blog articles. This visual yet educational content helped increase online visibility, easily communicate the story behind complicated real estate data sets and establish McCallum Mortgages as a leading and trustworthy mortgage agent.
Use Cinematic Videos to Tell Stories and Create Emotion
Premium videography is an ingenious way to captivate your target audience's attention through the power of visuals and engaging storytelling. Compelling video content tells your audience to stop, watch, and engage and is a fantastic way to build an emotional connection between your brand and the person watching your video.
With billions of active social media users in the world, engaging videos are one of the best ways to stand out from the crowd, which is why video storytelling is arguably the future of social media.
People are perfectly content taking the time to watch a video, provided the content is meaningful and intriguing to them. We're big fans of using cinematic promotional videos to help our clients tell their story. Some videos are interview based while others are scripted, yet some of the most effective videos we've ever produced have no script at all. You've heard that "a picture is worth a thousand words." We believe video is worth 100,000 words, if not more.
Whether it's for promotional or service offering purposes, high-quality videos are an investment you will never regret and one that will effectively carry out your key messages and brand image while adding credibility and trust.
We planned and filmed a promotional video shoot for Woody's Premium Cabinetry to provide a glimpse into their expert craftsmanship and stunning designs. Turn up the volume, sit back, and enjoy. Tell me you don't want to buy a Woody's kitchen ?
Pro-Tip: Incorporate Video Subtitles for Soundless Environments
As Facebook, Instagram, and LinkedIn videos now auto-play on users' feeds, videos are being increasingly viewed without sound. For videos that have a script, subtitles are recommended to tell your story and take your viewer on a journey – sound or no sound. It's extremely common for online viewers to be multitasking been tasks, browsers, and social media platforms. Ensuring your story can still be told through subtitles if the sound is unavailable is key to reach your audience in all kinds of environments and situations.
We planned and filmed a promotional video shoot for Chalkboard Publishing to incorporate into Facebook ads. Subtitles in these ads are crucial to quickly and effectively get the main messages across, especially given that many viewers will have their sound turned off when watching the ad.
Be Entertaining, Moving, Thought Provoking
One of the most common digital marketing mistakes is producing mediocre and insufficiently useful content. To succeed in your digital marketing efforts, I highly recommend you incorporate the recommended tactics listed above.
Are you considering leveraging the effectiveness of storytelling with your brand, but don't know where to start? At 44 North Digital Marketing, we have a talented team of creative writers, graphic designers, cinematographers, and data analysts with the tools and knowledge to effectively bring your brand to life through entertaining, moving, and thought-provoking storytelling.
Give us a call today to start telling your story!