INTRODUCTION
Entering into my second last semester at Fanshawe College's Honors Bachelor of Commerce Degree (Digital Marketing),  I was tasked with finding a valuable internship related to Digital Marketing.
My initial struggle was finding an agency that not only had the capacity for an intern but also operated digital marketing strategies for clients. Since my degree is a bachelor of commerce first I could have entered into a more general business, but my passion is with digital marketing.
After a meeting with president Corey Shelson, it became clear that this company was special. Corey, who graduated from Richard Ivey's MBA program (similar to my father), is an exemplary role model for a young marketer.
Up until January of 2020, I had no real experience in the field working in a structured environment. I had operated on an entrepreneurial basis- gaining clients through social media and networking. I made my first website in 2018 and began acquiring clients in the form of local businesses and recording artists.
I also had experience creating marketing campaigns and integrating them with website launch and Google Ads. Most of this knowledge was self-taught as we only took introductory courses in web development, Google Ads and Analytics, statistics for business and software use. I am very grateful for the opportunity to learn the inner workings of a true digital marketing agency. The following blog will take you through my journey at 44North.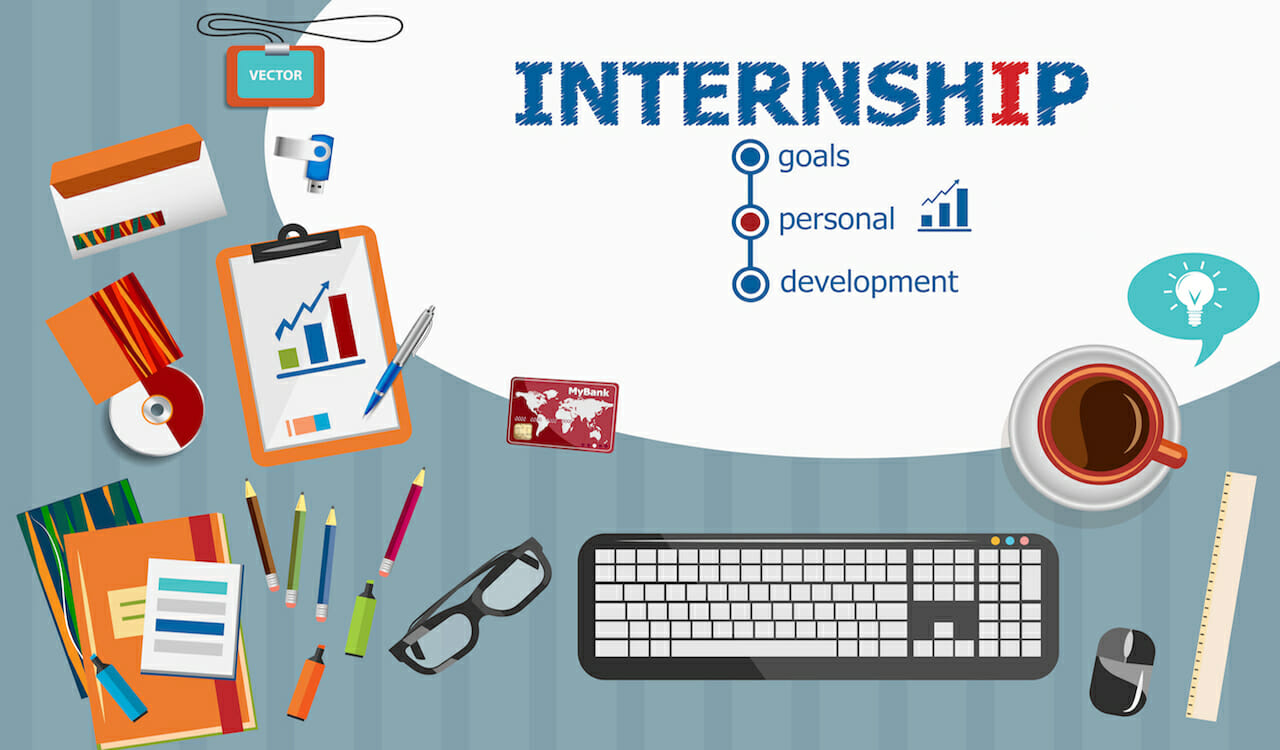 PHASE 1: UP TO SPEED
Systems
My first week at 44North involved familiarizing myself with the systems, software, and the culture of the business — all of which I fell in love with. Let's start with our systems.
Every single Monday we (fittingly so) open up Monday.com. This project management software allows us to view tasks for each client in multiple organization styles. This allows for clear communication and flow of work.
Every single Monday morning at 8:30 AM we open up this software, and hop into a GoToMeeting. During this weekly (and daily) video conference our high-level tasks for the week are explained. We go around the call and each person talks about what was accomplished and what still needs to be done. This allows us to operate with agility, and pivot when necessary as deadlines approach. This means that there is no grey area when it comes to the flow of tasks, and if there are multiple projects being bottlenecked by a single person- support is offered.
For the remaining days of the week, the morning meetings are shorter. Tuesday to Friday meetings are only 15 minutes- from 8:15-8:30. This conference call is very efficient, and each person gets around 90 seconds to explain what they accomplished yesterday, and what they hope to accomplish today. This allows visibility into the workflow of the company, and lets management see the funnel of work clearly- we are agile enough to move around to accomplish what needs to be done.
Softwares
The software we use daily includes Slack, GoToMeeting, Toggl and Monday.com. Getting to learn these in a professional capacity, with a high-performing team was an amazing experience. Since we were forced into remote work, the benefits of using this software increased exponentially.
Slack
We use Slack all day long for inter-company communication. It acts almost like an internal Twitter. There are channels and threads which are followed based on tasks and clients. These channels contain all people on a need to know basis with the client. There is also a general channel for nonchalant communication like: "Good morning team!" or "Back from lunch now.". This may seem simple and quite basic for some teams, but when half of your company works remotely and scattered across Ontario the importance of this daily communication increases tenfold.
GoToMeeting
We use GoToMeeting for conference calls every day, and for client calls as well. This allows us to have a boardroom type meeting anywhere. Due to the current climate of COVID-19 some of our systems have been altered slightly, but our efficiency remains. See Corey Shelson's blog on working on "HOW TO STRUCTURE A WEEK IN A REMOTE WORKING ENVIRONMENT".
Toggl
Toggl is a time-tracking software that allows you to assign your time based on clients and projects. This gives our amazing VP of Strategy & Operations Jackie Hougham (view her bio here!) visibility into the completion of tasks and allows for her to organize us accordingly. The software itself gives you the option to start a timer when you begin working, or track tasks after you complete them. This is perfect for a company that places so much trust in its remote workers.
As mentioned before, Monday.com is a task-based project management software that gives us a clear sight into which tasks need to be completed, their importance, their status, and their due date.

Culture
Corey Shelson (President) has systematically hired people who are extremely flexible and competent. This feeds into the company culture that has been established and allows us to accomplish tasks with little to no resistance. Being able to perform very technical and collaborative tasks with a remote team is not easy, and this culture has been intentionally sculpted by Corey. This has shown me the invaluable benefit of hiring the right people. Corey has done an excellent job of surrounding himself with people who can execute his vision. Through COVID-19 he has displayed the ability to adapt and thrive. See his blog on How to sell during a pandemic.
Jackie Hougham (VP of Strategy & Operations) is the fun and loving "get your ass into gear" boss. She pulls us all together. Before the outbreak of COVID-19, I had a massive appreciation for her role and the way she performed it. She was able to instill a fun yet constantly productive attitude that really created an environment one would like to work in. Whether it was her use of GIPHY's in our Slack channels (see image below) or her amazing and motivational language. After the change to our world with the pandemic, she really began to show me how a task-oriented manager can elevate beyond his/her role. She offers the team yoga classes in the morning, frequent breaks and check-ins, but most importantly- reliability. During this time of uncertainty, she showed me how to be a proverbial tether to the ground in the midst of a storm.
PHASE 2: LEARNING
After getting up to speed it is time to learn as much as I could as fast as I could. This was made easy by the professional and highly-skilled team at 44North.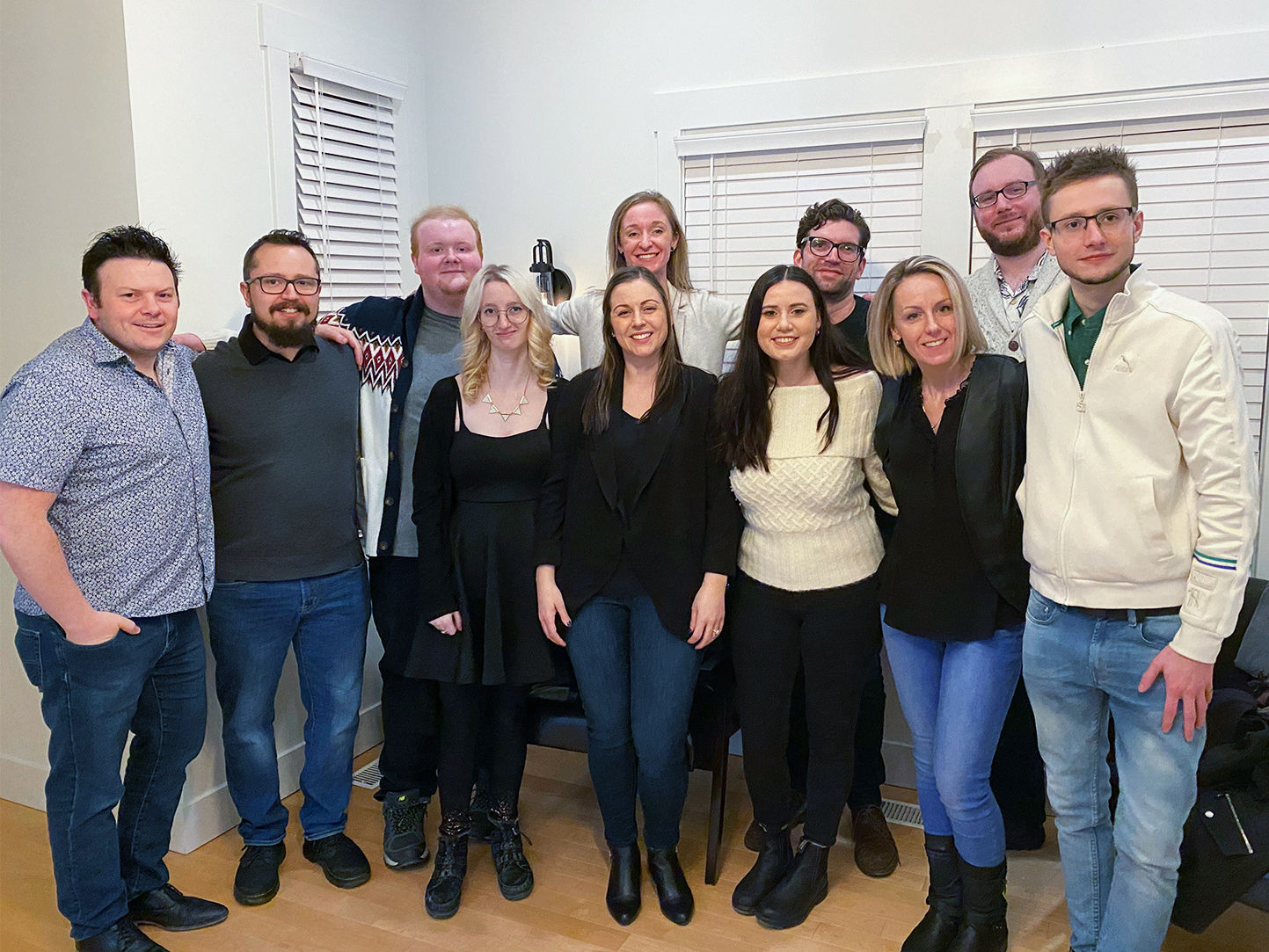 Whether it was website development, PPC bidding strategies or SEO audits- there was someone smarter than me whom I could learn from. This gave exceptional value to my COOP experience due to the fact my prior digital marketing experience involved a less professional entrepreneurship. I will be forever grateful for this opportunity as it was a necessary start to my professional career. I could tell it would not be long before I was driving real value for the company and its clients.
Prior to my internship, I was a junior WordPress developer. I could host a site locally, migrate it to a live server and perform updates when necessary. Nothing crazy but also enough to get by in terms of web development and design. After less than two months at 44North, my skills had increased tenfold. I learned how to code HTML and CSS in order to further customize web pages. Jillian Matthies became an invaluable mentor during this time. I also learned how to perform SEO audits with intense detail, in order to curate and analyze web pages and SERP's (Search Engine Results Page). Coming from an SEO background and high-level study of the subject in my degree program, Josh Overbeek (see our team) quickly became a great mentor. Now it was time to contribute. One of my first tasks was to perform an SEO audit on our website. This taught me the process of the audit whilst beginning my contribution to the company.
PHASE 3: OPERATION
My next task and my first client task was to create the Garden Techniques Inc. website. Even though the latter phase is titled learning, this whole experience was one of learning. Our senior graphic designer and social media coordinator Adriana Walters (see our team) creates beautiful wireframes for web design. Within these graphics, she outlines colours, fonts, layouts, functionalities and overall aesthetics. In the case of Garden Techniques Inc., our respectable client simply needed a one-page website: another place for his clients to find and contact him. This was a perfect first project, and an opportunity to add value to the client and our company. With the final support of our lovely Designer / Web Developer: Jillian Matthies (see our team) the final site came to life in the exact form intended. From Adriana taking the client's vision and bringing it to life, to us web developers bringing that vision and design and building a functional page, this process felt right. It felt as if I had been doing things wrong this whole time! This was the first of many eye-opening experiences in which I returned to being grateful for this opportunity.
CONCLUSION
These phases mirrored my original sentiment after my first meeting with Corey: I was a part of something special. I had gone from struggling to secure an internship closely related to digital marketing to joining an extremely effective and high-functioning team. Getting up to speed involved learning the systems, software and culture of the company. This meant finding my niche within all of these aspects. This was the shortest phase of my internship, which truly shows how quickly a competent team can get someone into the flow of work. The next phase which could encompass my whole experience here was; Learning. This is the emphasis of an internship, and in this case, the expectations were exceeded. The final phase of my internship and the longest phase was; Operation. After getting up to speed and learning the skills necessary to contribute, I began to feel like a cog in a well-oiled machine. For those of you who have not experienced this yet- good luck finding it. I could tell this was a unique situation, and I will take these lessons with me into the future with complete optimism.