Running a remote business has its challenges, but at 44 North Digital Marketing we have created a highly efficient workplace culture.  Our day to day operations run seamlessly despite the fact that some of our team members live hundreds of kilometres apart.
If you have never worked this way and are transitioning to online operations because of COVID-19, we'd like to share how we structure our schedule, how we manage our time and how we communicate with each other on a daily basis.
With the right mindset and tools, you can help your remote team run efficiently and avoid unnecessary delays or disruptions.
Running a company remotely: how we structure our week
We work Monday-Friday from 8:00 am to 4:30 pm.  The expectation is that all of our staff are online and ready to work by 8:00 am every morning.
We use Slack for internal communications. Slack is one of the best communication tools for remote teams and makes it easy for us to work together. In the Slack app, there are small green dots that appear next to each person's name to indicate when they are online. This is a great indicator for team managers that the team is present and ready to go.
At 8:00 am it is common practice that everyone on our team says "Good Morning" to each other in our general channel on Slack. While it may seem like a small thing, this ritual is one of the ways we "show up" every morning as a team. Sometimes good mornings turn into a never ending stream of Giphy's, hey if we have to work we might as well have fun while we are at it.
Running a remote business requires consistent rhythms. With regular internal and external meetings and working sessions it is important to have a centralized way to keep everyone organized – we use a Google calendar to set up and synchronize our schedules. We hold an operations meeting every Monday and daily stand-up meetings Tuesday through Friday.  These meetings are a critical part of our rhythm and really set the tone for the week and for each day.
Monday Morning Operations Meeting (Ops Meeting)
Every Monday from 8:00 until 8:30 am, each member of our staff takes a look at their tasks and plans out their week using Monday.com, a cloud-based project management software that is ideal for remote work.  This forces each individual to take ownership of their schedule so that project managers don't get bogged down dividing up every last task.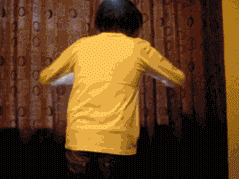 At 8:30 am we hold our team operations meeting in GoToMeeting.  This meeting is never any longer than one hour in length and always follows the exact same format.
Because team members have already pre-populated their tasks in Monday.com, the operations meeting is essentially a review of what everyone is already doing.  As a result, we can be very efficient with our time and generally cover 20-30 clients in 40 minutes.
During the meeting we talk about what's going on with each client, what needs to get done, who's doing it, and identify any roadblocks. The time is highly structured to make it as efficient as possible
Meetings begin with the president giving a high level update on what's going on in the business.  During this time, the president takes several minutes to give an overview on the previous week and to mention any major sales deals or upcoming events that the team should be aware of. This is also an opportunity to thank staff, acknowledge their performance or note any upcoming events, etc that the team should be aware of.

The meeting is then handed over to our senior business development executive who reviews any deals won during the previous week, as well as those we are working on presently. Sometimes there are projects that will require specific technical expertise. This is an opportunity for individual team members with that expertise to offer help or input.  

Next, our VP of operations walks us through every client and project that we will be working with that week, and what each staff member needs to do. 
An important note is that every Monday we prioritize our clients from most to least important.  We do this based on which clients have a specific deliverable required or something that needs to be done imminently.  Sometimes a client was not given a lot of support during the previous week and the team needs to make up for it. This prioritization helps us align who is doing what, and in what order.
At the end of the operations meeting, we open the floor for a quick round table discussion if anyone has questions or concerns, and then we get to work!
Tuesday through Friday
From 8:00 am until 8:15 am Tuesday through Friday, each individual plans out their day based on what's on their plate and ensures Monday.com is kept up to date (see blog: Tools for Remote Teams to Mitigate Disruption From Covid-19 for more information on softwares used).
At 8:15 am, our entire operations team logs onto GoToMeeting and we do a daily stand-up meeting.  This is a brief meeting in which each person gets approximately 90 seconds to quickly rhyme off everything the team needs to be aware of.  This includes 3-5 things they did the day before, 3-5 things that they are going to do that day, and any roadblocks they're encountering in completing those tasks.  Each person finishes by asking the team if anyone needs their support.
You're probably asking yourself – "Really? 90 seconds?" – YES. Each person gets about 1-2 minutes. No more and no less. If something needs more time then it is taken offline and discussed with the people who need to be involved after the standup meeting.
By 8:30 in the morning everyone on the team knows exactly what we're doing, how we're doing it, and who's doing what. This really does set the tone for the entire day.
During the day we manage our time based on meetings, whether internal or with clients. This helps us keep a good tempo with our operations and ensures that information is getting communicated in a timely manner.  All meetings get booked into Google calendar, where we can all see who's in each meeting at any given time. This allows us to manage our time well and collaborate effectively.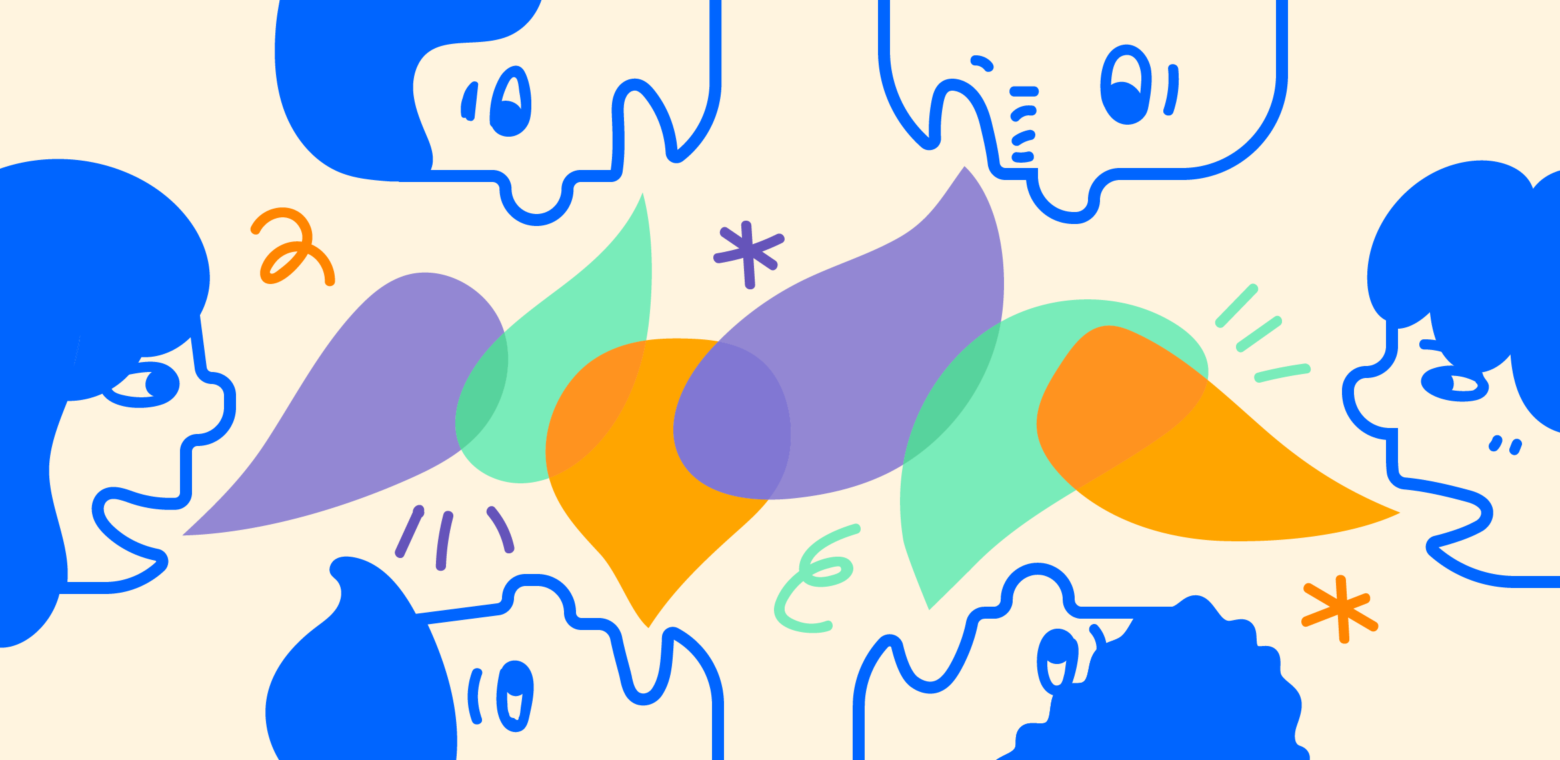 Internal communication
All of our internal communication throughout the day happens on Slack.  We have a rule that no internal communications happen via email. Communicating on Slack is quick and efficient.
By restricting internal comms to Slack, we ensure that nothing gets buried in our inboxes and that our inboxes don't get overloaded. We strictly reserve email for communications with clients. The only time we will email each other internally is to forward something that came from a client.
In a remote working situation, you don't have the luxury of walking around a corner to tap someone on the shoulder and get a quick answer for something.  That's why we have a culture of responding to Slack messages as quickly as possible. Team members keep their notifications on in Slack so they can respond immediately to messages and avoid unnecessary bottlenecks in communication.
The one caveat would be when a team member needs to focus on a particular task for an hour or two without interruption.  In those circumstances, we announce on Slack that we are working on a particular task for a set amount of time and will be turning off notifications during that time.
We also use Slack to indicate when we are away from the desk and for how long, whether that's for lunch or to take a short breather and grab a coffee.  Each team member also indicates on Slack when they are signing off for the day. This keeps our team connected and mutually accountable.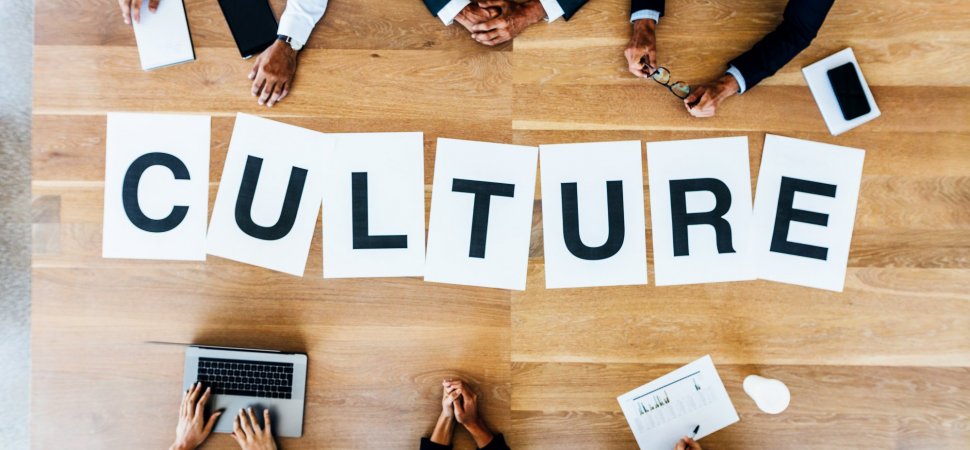 Building the workplace culture you want
Transparent leadership
Leaders who are emotionally connected with their employees are able to communicate what's really going on and to ask for help, understanding that moving an organization forward is dependent on everyone excelling and thriving in their role.
Rewarding excellence
Recognizing a job well done builds trust with employees, and inspires others to strive toward excellence as well.
Giving employees ownership
Employees who feel a sense of ownership tend to be more productive and perform to a higher standard than if they feel they are simply following someone else's orders.  The freedom to offer input cultivates a team environment where each individual is motivated by their value-add. This is especially important for teams working remotely because each team member needs to be highly self-motivated to be successful.
Frequent communication
Communicating with team members frequently and transparently builds trust and loyalty. It increases engagement in the team and helps keep everyone on the same page. Delays can introduce unnecessary friction that slows everyone down. This is especially true of remote working situations.  On the other hand, when there is a rhythm of frequent, honest dialogue, any misunderstandings or conflicts can be addressed and resolved quickly before becoming a disruptive problem.
Trust
Google spent years studying effective teams. Trust was the single quality that contributed most to their success. This evidence suggests that a trust-based culture not only improves overall productivity in a team, but aligns individuals with their organization's broader vision and goals.
In the long run, this kind of connectivity is invaluable when running a business remotely and should be top of mind for companies looking to make the transition successfully.
At 44 North Digital Marketing, our operational processes, how we communicate and how we manage our time ensures that everybody in the company is operating as efficiently as possible in a collaborative, accountable environment.