I walked into summer 2018 fresh off my second year in university, looking for a job. I had minimal knowledge of any digital marketing tools, even less professional experience, and was completely clueless about standard practices. Sad, I know. Needless to say, I was far from the ideal candidate for a digital marketing internship. Yet, I was clinging onto the hope of finding a job in the marketing industry for the summer.
But four months and two offices later, I walked away from 44 North Digital Marketing with a wealth of knowledge and an amazing range of experience. From keyword research, to drafting content, to social media management, my experience at 44 North brought me closer to the marketing industry than I could have ever imagined.
If I had to sum up the first month of my internship in one word, it would be learning. Learning who everyone on the team was and what they did, learning how all departments interact with one another, learning how exactly our files and folders were organized, and learning what really made 44 North tick.
With four months on the clock, the first thing I got to try my hand at was search engine optimization (SEO). At the time, SEO was something completely new to me. I didn't know much about it beyond what the acronym stood for, so my internship began with a day of research. This research was followed by another day of research, and another, and another. Within my first week at 44 North, I gained a solid understanding of what SEO was and how it worked.
One of the most engaging components of my internship was how fast the experience actually came. You can read all the Moz articles in the world, but the best way to learn is by actually doing it. So, after a week of scouring the internet, taking notes, and asking questions, my second week allowed my first attempt at piecing together a proper SEO audit.
I view SEO audits as the Frankenstein of digital marketing – several different elements of analysis stitched together under one massive document, from company/competitor analysis, to keyword research, to an SEO checklist. But when all the pieces are strung together just right, you create something immensely valuable.
In many ways, SEO was the backbone of our projects, and it was appropriately fitting that it was the first thing I had the opportunity to learn. Conducting keyword research and building keyword frameworks helped me understand the best words to use when drafting content and creating sitemaps. My research helped me visualize the structure of a potential site, not unlike how a web developer may look at things.
As I continued to learn about SEO, it became clear to me that the key to data analytics was not looking at how a company makes certain decisions, but rather why a company makes those decisions. Becoming familiar with industry standard tools like Screaming Frog, SEMrush, Google AdWords and Google Analytics put me in the shoes of the consumer to visualize how we could best target them.
I ended my first month by attending London's very own Explode Conference 2018 – an amazing event where our team listened to presentations on everything from design and development to cyber security. There was no better way to end my first month than by listening to established professionals discuss firsthand what the industry has taught them.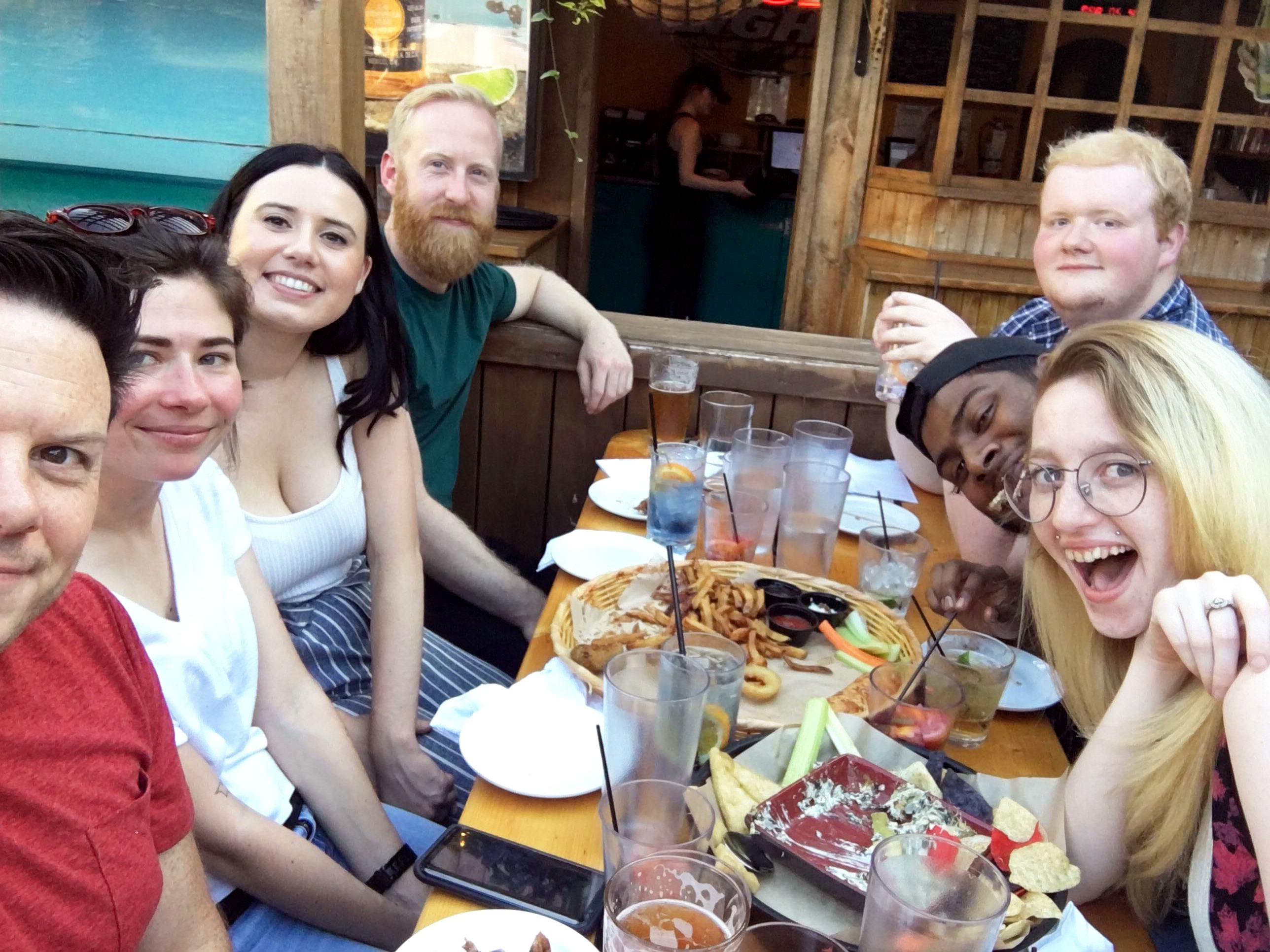 By the time June rolled around, I became well-versed in SEO practices and assisted with SEO audits for several different clients. I was feeling very much in the swing of things. But as in all good internships, comfort zones are pushed. And in my case, this meant manning a whole new frontier: content writing.
I started by creating content briefs – the skeleton of a blog post. One key thing I learned about digital marketing this summer was this: content writers are some of the most versatile individuals in the industry. Most content writers can hammer out briefs about something they know nothing about, in about half the time it would take me to complete. Fortunately for me, 44 North already had two amazing content writers to help guide me through this process. After being assigned the task of drafting ten company blog posts by the end of the summer, I quickly transitioned from drafting briefs to drafting the blogs themselves.
We transitioned from June to July with a couple of team birthdays, marking the halfway point of my time at 44 North. As July and August sped by, I got a sense of other aspects of digital marketing, including social media management, social media advertisement, local citation creation, and sales outreach. I had the opportunity to sit in on design meetings with our brilliant graphic designers, Scott and Adriana, and savvy web developer, Jill. The longer I was with 44 North, the more familiar and comfortable I became with the world of digital marketing.
With one month left of my internship, we experienced the biggest change of the summer: we were moving! After months of preparation, 44 North was finally moving into its own London office. No longer operating out of a cluster of desks on the third floor of Innovation Works, we finally had a space to call our own.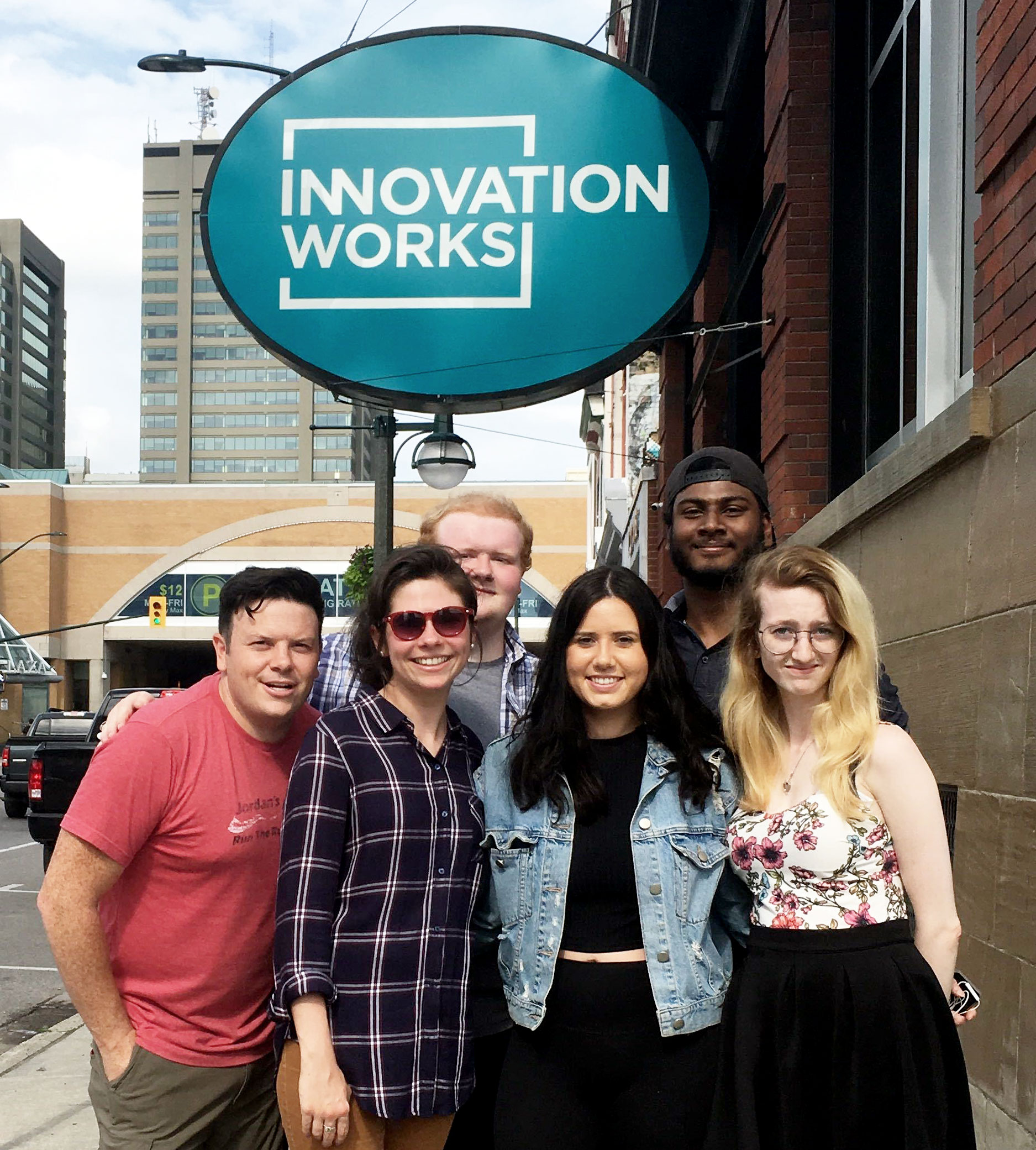 Our team was getting larger and our work was becoming more diverse. We were only growing as a firm, and growth is exactly how I would describe my experience at 44 North.
I look back at my internship and try to pinpoint when I officially became a digital marketer.
I can't.
That's because there is no singular, defining moment of my internship. Everything I learned and everyone I met allowed me to grow to the level that I have. When I came into work every morning, I didn't walk into an office, but rather a classroom. And I am amazed at how much I learned at 44 North in just four months.
I walked into summer 2018 fresh off my second year in university and looking for a job. I walked out of the summer with an amazing team of individuals at my side and a wealth of experience behind me.