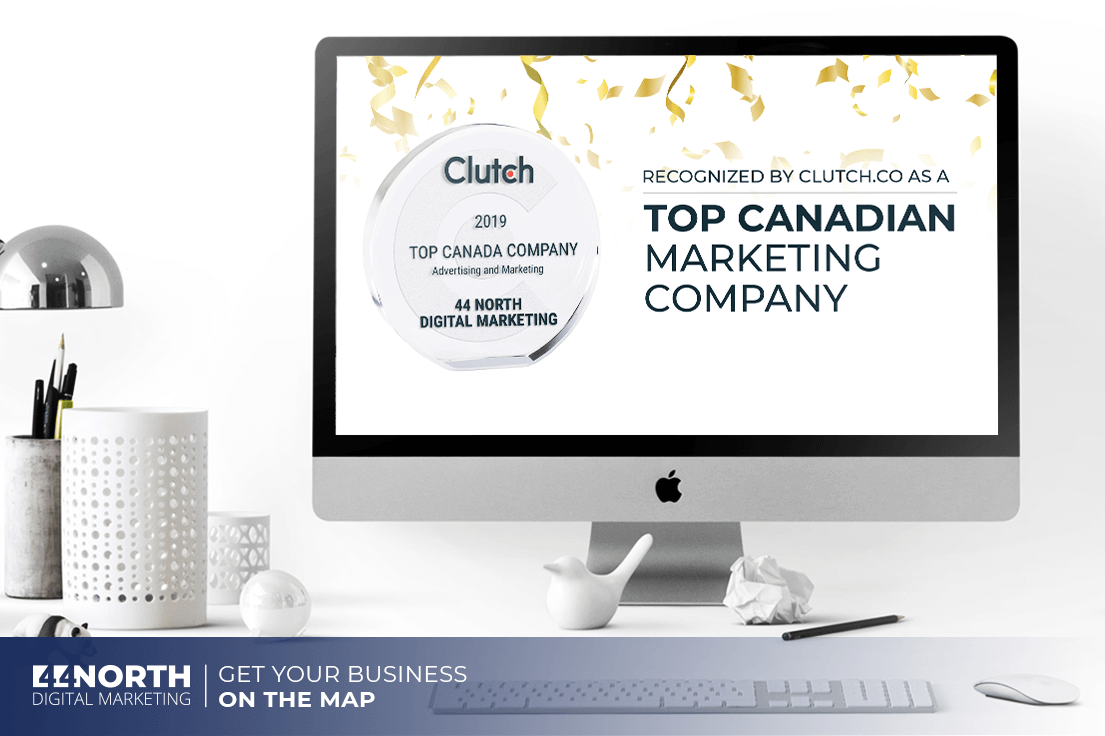 LONDON, ON   January 30, 2019 — 44 North Digital Marketing has been recognized as a leading Canadian marketing agency in the 2019 Clutch.co Top B2B Service Provider Awards.
This award honours the highest-performing marketing and advertising agencies in Canada based on the quality of their client feedback, industry leadership, services offered, clientele, and market presence.
44 North ranked 32 out of 108 marketing and advertising companies recognized across Canada.
Clutch.co's acknowledgement is given to Canadian organizations who not only embody exemplary customer service, but demonstrate their prowess in the B2B sector by boasting strong industry knowledge, project management, thought leadership, and a diverse portfolio of work and clientele. Winners are selected by a diverse group of research analysts, who choose a leader through a systematic research process, involving collecting client feedback via verified, third-party reviews.
"Being recognized by Clutch.co as a Canadian leader in the digital marketing industry is an honour. Our dedicated team at 44 North Digital Marketing works tirelessly to help our clients achieve their business goals. This recognition truly emphasizes the devotion and enthusiasm each staff member of our team invests each day when they come to work," says Corey Shelson, President, 44 North Digital Marketing.
For more information on the Clutch.co Top B2B Service Provider Awards, please visit: https://clutch.co/press-releases/unveils-leading-canada-b2b-service-providers-2019
About 44 North Digital Marketing
With headquarters rooted in London, Ontario, 44 North Digital Marketing is Ontario's leading digital marketing agency helping businesses generate leads, increase sales, and maximize ROI. As thought leaders in the industry, 44 North provides insight into new technologies, offers innovative solutions that grow organizational capabilities, and transforms customers into brand ambassadors.
For media inquiries, please contact:

Corey Shelson
President, 44 North Digital Marketing
cshelson@fortyfournorth.ca